The Training and Health Promotion Centre of the Accident & Orthopaedic Service was established in 1991 under the FININDA Project. Since then this unit has established itself as the premier training centre on management of trauma in Sri Lanka.
The programs conducted are primarily aimed at strengthening technical and organizational skills of health workers mainly working in the curative health sector to improve the quality of the services delivered by them . Furthermore , programs are conducted for medical officers, nursing officers, medical students, pupil nurses, post graduate trainees, members of armed forces, members of governmental & non governmental organizations, trainees of private sector training institutions etc,.Tailor-made training programs for public sector organizations are also arranged on request. The AOS claims for best of trauma resources in the country and also has state of art training aides in trauma & resuscitation training.

The auditorium of AOS is equipped with modern multi media facilities.
Training programs

Cardio Pulmonary Resuscitation

Primary Trauma Care

Mass casualty mGt &Trauma Care

Ward Management

Intensive care

Neuro Trauma

Induction courses

Hospital Performance

Refresher course

Orthopaedic Management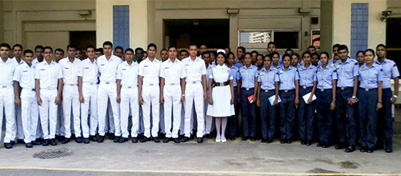 A Group Undergoing The Training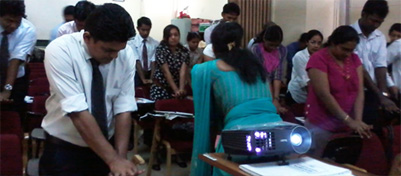 CPR Training for Medical Officers