This unit was established in 1947 and still continues to serve the orthopaedic care seekers of the hospital. Any patient need this services can access the service through the orthopaedic units of the NHSL.
Here a wide range of Orthosis (An external orthopaedic appliance that prevents or assists the movement of the spine or limbs) and Prosthesis(an artificial replacement for a missing body part, such as an artificial limb or total joint replacement) are manufactured on the requirement of the patients.
Orthosis
Cervical Collars, Lumbar Sacral Corset, Thoraco-lumbar corset, Extention Braces , Boston Braces, Milwaukee Braces, Hip Abduction Braces, Ischial Weight Baering Calipers, Diabetic foot wear , Shoe alerations.
Prosthesis
Above knee prosthesis, Below knee prosthesis, Stump boot, Through knee support.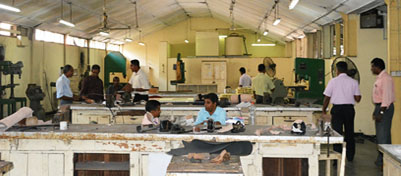 Workshop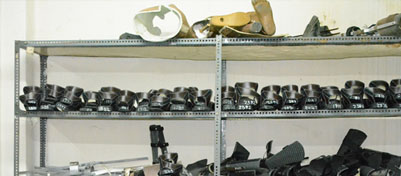 Orthosis and Prosthesis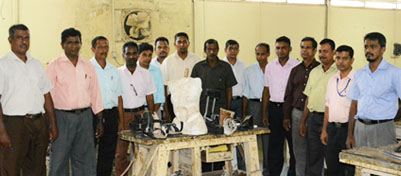 Workshop Team